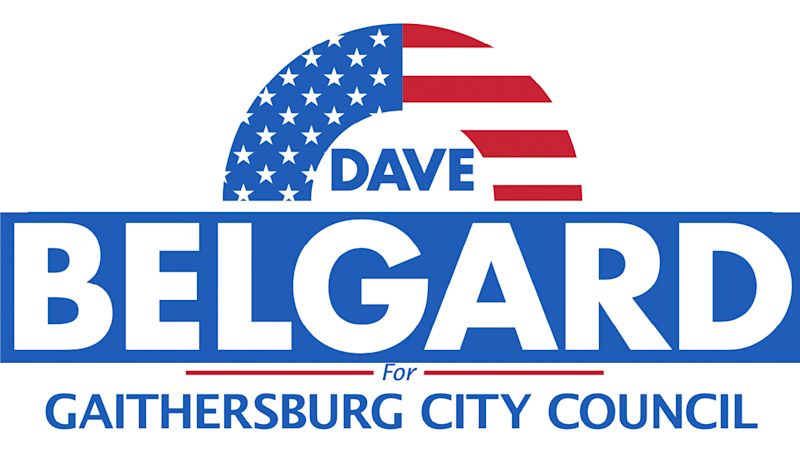 I'm excited to formally announce that I am running for Gaithersburg City Council in the November 2021 election. As Mayor Ashman often says, "Gaithersburg is the greatest city in the world!" I wholeheartedly agree with the mayor, Gaithersburg **IS** a great city! Gaithersburg is strong, resilient, diverse, and driven to do right for all of its residents. While we have made great strides over the last decade, there are still significant opportunities for our city to do even better.
Why Run For Gaithersburg City Council?
Gaithersburg is an amazing melting pot of racial, economic, and cultural diversity. Our diversity is one of our city's great strengths and we must continue to grow and embrace that strength. The decisions of the City Council have significant impacts on our residents. Whether it is something small, such as installing a new stop sign for safety, or something large, such as new zoning to encourage affordable housing options, the decisions of the Gaithersburg City Council have an important influence on our lives.
Why Dave Belgard Is Right For Gaithersburg
I am running to ensure that our city embraces its diversity in all possible ways, that we empower our residents to be a part of our political decisions, and that we grow our economy with jobs of all types.
I am the first generation of my family to not be born into poverty. From my father and my grandfather, I know about the sacrifices that families must make when they do not have economic opportunity. Because of my family's sacrifices I was able to grow up middle-class and attend college. I don't take those benefits and privileges for granted though. My family, and my history, helps me to see both sides of the economic fence, and because of that, I am committed to ensuring that there is opportunity for all of our residents.
I'm a product of the Montgomery County public school system and the Maryland state college system. Even though my degrees are in business, much of my experience is in data analytics. I've run three, and started two, small businesses during my career and I am very familiar with how hard a person must work to make a small business successful.
I look forward to using my business background and analytical skills to benefit Gaithersburg. As a member of the City Council, my experience and expertise will help the city make good economic and financial decisions.
Dave Belgard is Committed to Gaithersburg
I have lived in Montgomery county for over 30 years, and I've been a Gaithersburg resident since 2010. One of the things I love most about Gaithersburg is how it has a 'small town' feel while also being a growing and energetic city. Gaithersburg has a true sense of community that I have found is often missing in other cities.
Since 2015 I have served our city as a member of several committees. First as a member of a committee to design a new park for the city and later as a member of both the Community Advisory and Police Advisory committees. I've been a regular attendee at City Council meetings and advocated on a number of important issues including the Lakeforest master plan and the CCOC.
I am running for City Council because I am committed to helping our city continue to be a place where I am proud for my family to live.
Four Core Platform Areas:
1) Diversify Job Growth
Everyone deserves the chance to work close to where they live if they choose to. Whether you are a doctor, a mechanic, a researcher, or a cook – Gaithersburg should have a job for you. We must work with businesses to increase the availability of jobs for a wide range of skills and experience.

2) Engage our Communities
We must better leverage new technology, community relationships, and trusted messengers to connect with underserved and underrepresented populations to ensure access to information, resources, and programs.

3) Increase Affordable Housing
People should be able to afford to live in the same city they work in. Housing of all types needs to be available to support the wide range of economic diversity in Gaithersburg. We must work to bring in more 'missing middle' housing into our city.

4) Focus on the Environment
Minimizing our environmental impact should part of every decision we make and discussion we have. We must work with our businesses and our residents to adopt new technologies and practices the decrease our city's carbon footprint.

Each of these areas has both short and long term effects on our lives and our city. By focusing on job creation, community engagement, affordable housing, and the environment, Gaithersburg can build a sustainable future for all of its residents.
PLEASE SUPPORT DAVE BELGARD FOR GAITHERSBURG CITY COUNCIL
If you share my vision for Gaithersburg, please consider volunteering or donating. Campaigns take a lot of work and resources.
The election is still many months away but in the meantime please follow us on Facebook and Twitter. That will help keep you informed about what is happening with my campaign and with Gaithersburg, whether you are ready to support me or are still undecided. Feel free to contact me directly with any questions or thoughts as well, by e-mail at Dave@DaveBelgard.com or phone at (240) 505-2145.
Thank you for your consideration, and I look forward to connecting with you on the campaign trail and earning your vote.
Sincerely,

Dave Belgard


---
To stay connected with the campaign follow us on Facebook and Twitter
Campaigns are expensive and time consuming please volunteer and donate
Click here to volunteer or

---