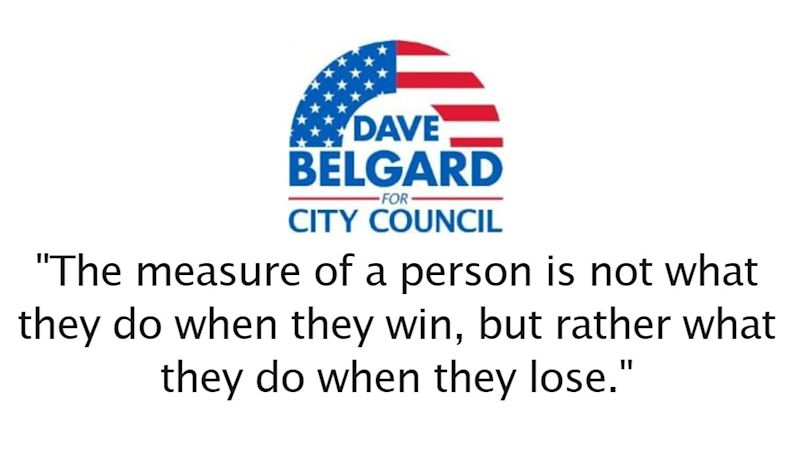 The last six and a half months have been an exciting adventure and I deeply appreciate each of you that joined me on it. I learned so much more about our great city, I walked almost every neighborhood street here, and I made a lot of new friends.
While the results were not what I was hoping for, I am certain that Gaithersburg choose excellent leaders when it selected Lisa Henderson and Jim McNulty to fill the two vacant City Council seats.
As I've told my kids: "The measure of a person is not what they do when they win, but rather what they do when they lose"
This is something that I've always believed to be one of life's most important lessons and I do my best to not just believe it, but to also live it.
Even though I was not elected to the council, I will continue to serve Gaithersburg as I have for many years already. I plan on joining a third citizen advisory committee and hope that each of you consider joining a committee and serving our city as well.
There are many different committees and I am sure that you can find one that matches your interests. Click this link to see the available committees on the city website.
https://www.gaithersburgmd.gov/government/boards-committees-commissions
I plan on continuing posting to this website, Twitter, and my FaceBook page about Gaithersburg issues, opportunities, and events. I hope that you choose to stay subscribed and engaged.
Thank you again for your support,

Dave Belgard