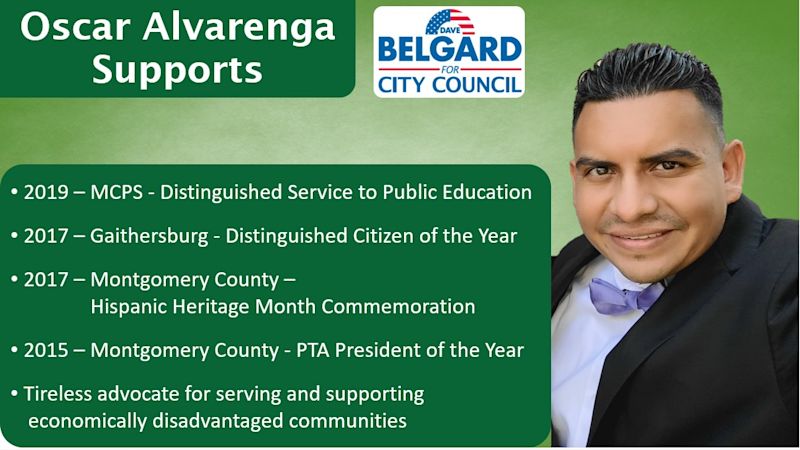 Hello, my name is Oscar Alvarenga and I'm endorsing Dave Belgard for Gaithersburg City Council.
I believe that working with Dave will allow us to build on the strength of our city's cultural, racial, and economic diversity while preserving all of the city's present positive features.
Dave is currently serving on multiple Gaithersburg city advisory committees. I know he has served at many food distribution sites throughout the pandemic as well, along with me.
Dave has started and operated small businesses and understands what it takes to be part of the small business community. His family history has allowed him to truly understand what it takes to be an advocate and to care for his neighbors.
There are many residents in our city that are economically disadvantaged for different reasons and Dave is committed to assisting and offering new and better possibilities for the residents of Gaithersburg. This can be done while keeping Gaithersburg focused on fiscal prudence while simultaneously supporting diverse employment growth, community participation, city investment, and reducing our environmental impact.
I have been a very active resident of Gaithersburg for over a decade, and I will vote for Dave Belgard on November 2nd.